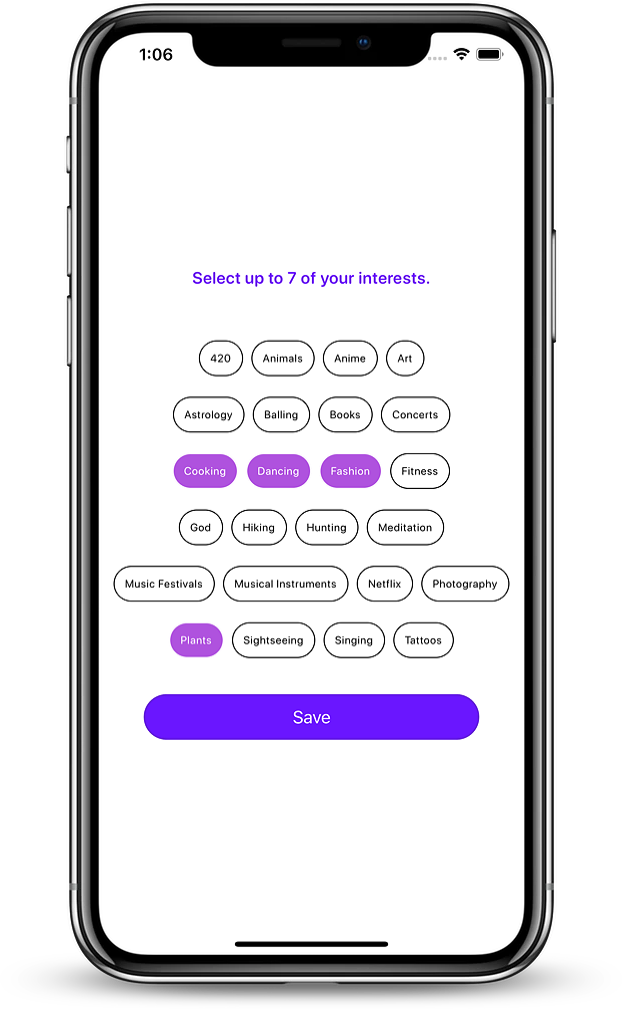 Tell Cuff what interests you're most excited about.
Cuff uses your desired personality traits and interests to find matches.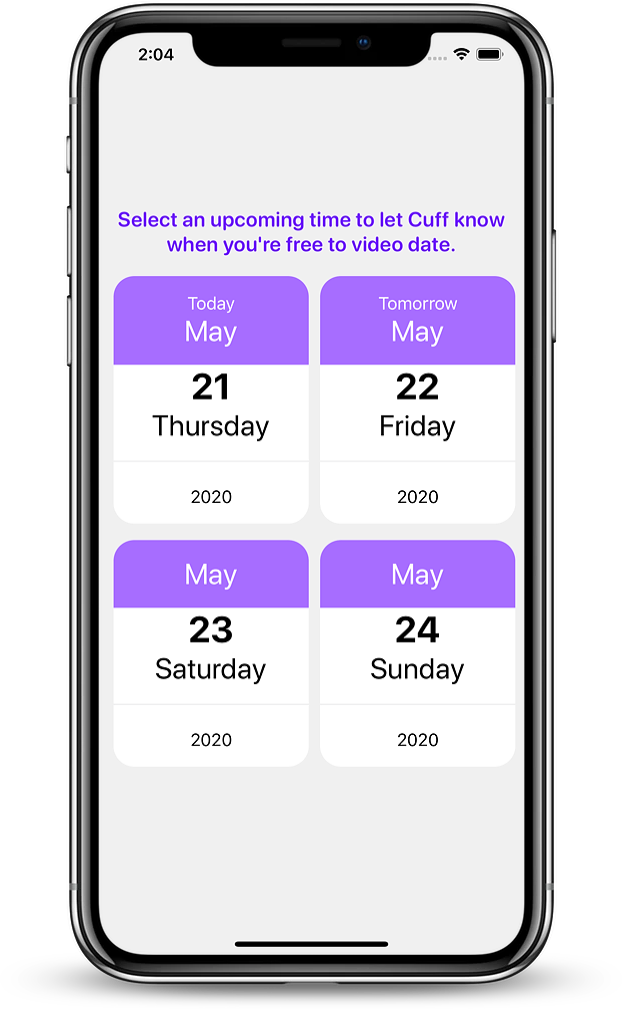 Tell Cuff when you're free for a two minute video date.
Once Cuff has your matches, it sets up scheduled two minute video dates for both of you.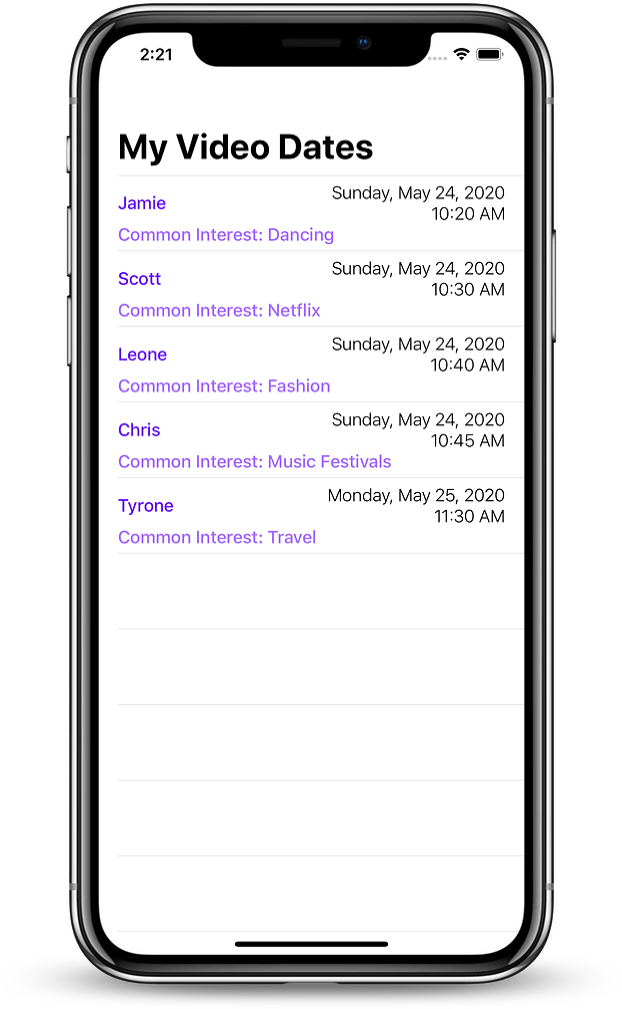 Show up to your video dates
We'll provide a mutual interest between both of you to ease the awkwardness of getting to know someone new!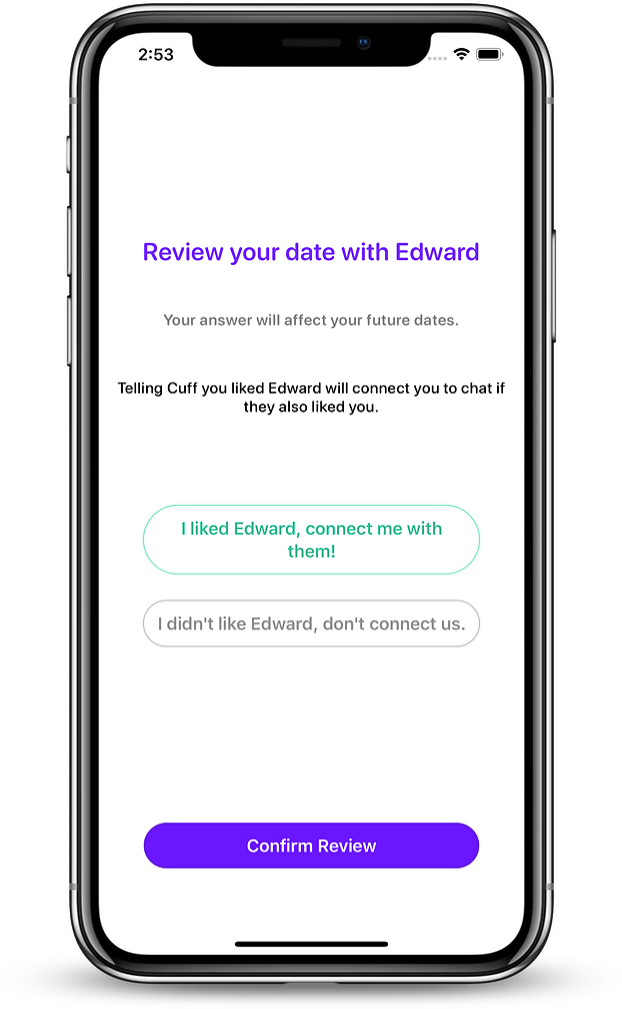 Tell Cuff how your date went
If you both liked each other, you'll be connected to message and get to know your date better!